see this and more at http://myjetpack.tumblr.com/
Tom Gauld is my new favorite artist/cartoonist. His book "
You're All Just Jealous of my Jetpack
" is available for purchase. Great Christmas present idea.
My other favorite is Kate Beaton (this particular sample is not so appropriate for, uh, younger readers):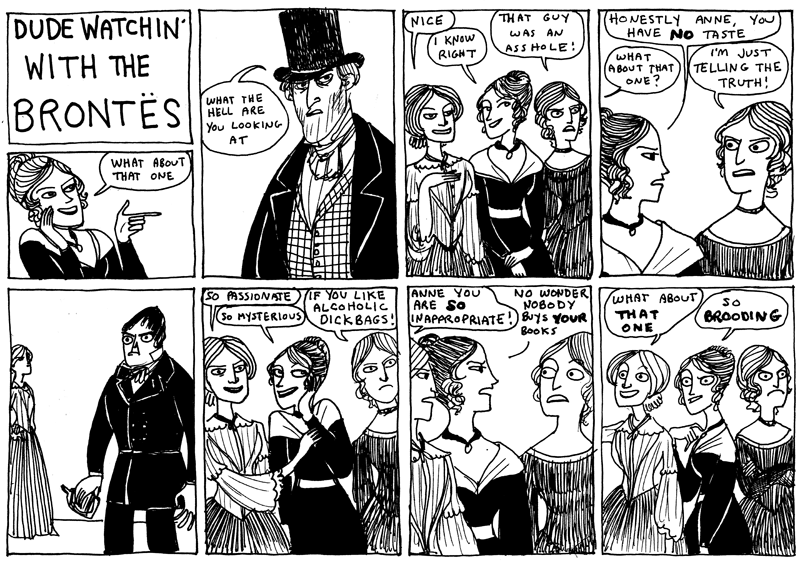 more at http://www.harkavagrant.com/archive.php
She has a book out, too. It's called
"Hark, A Vagrant"
. Get it.